Since 1992, Truman McNair Alumni have made significant achievements:
15% of Truman McNair Alumni have earned doctoral degrees compared to 5% of the general US population with bachelor's degrees
58% of Truman McNair Alumni have earned graduate and professional degrees compared to 31% of the general US population with bachelor's degrees*
16% of Truman McNair Alumni are currently enrolled in graduate, professional, and doctoral degree programs.
Truman McNair Alumni hold degrees from many domestic and international universities including Duke University, Howard University, Indiana University-Bloomington, Pennsylvania State University, St. Louis University, Texas A&M University, University of Chicago, University of Iowa, University of Michigan, University of Minnesota, University of Missouri-Columbia, University of Illinois-Chicago,  University of Wisconsin-Madison, and Washington University in St. Louis.
*United States Census Bureau. (2016). Education Attainment in the United States: 2016 [Data file]. Retrieved from https://www.census.gov/data/tables/2016/demo/education-attainment/cps-detailed-tables.html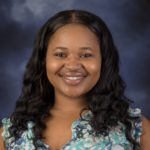 I started off in Pre-McNair during my first year of college, not really knowing what I was getting myself into, but wanting to improve academically. Through McNair, I've realized there are opportunities and supports for students whose parents didn't go to college or who were raised in low-income households. McNair staff has made it very clear that you are in control of your future and can achieve anything if YOU do the work. Overall, my McNair experience has been uplifting. I say this because the staff not only encourages you to be your best self and do what you love (research), but also makes sure that you are able to get the same opportunities as the richest men on earth.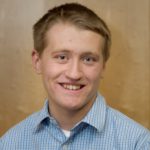 The opportunities, connections, and friendships I received at Truman are largely because of McNair. Amanda, Dr. Cianciola, Stephanie, and Meghan were all  huge contributors to and supporters of my future success. In the short time I was a part of the program I was challenged to question my "why," reach my full potential, and understand that this is all bigger than myself. It goes without saying that McNair was fundamental in influencing my interest in a career in higher education.
Pursuing Master of Science in Education in Higher Education Administration at The University of Kansas