Since 1992, Truman McNair Alumni have made significant achievements:
15% of Truman McNair Alumni have earned doctoral degrees compared to 5% of the general US population with bachelor's degrees
58% of Truman McNair Alumni have earned graduate and professional degrees compared to 31% of the general US population with bachelor's degrees*
16% of Truman McNair Alumni are currently enrolled in graduate, professional, and doctoral degree programs.
Truman McNair Alumni hold degrees from many domestic and international universities including Duke University, Howard University, Indiana University-Bloomington, Pennsylvania State University, St. Louis University, Texas A&M University, University of Chicago, University of Iowa, University of Michigan, University of Minnesota, University of Missouri-Columbia, University of Illinois-Chicago,  University of Wisconsin-Madison, and Washington University in St. Louis.
*United States Census Bureau. (2016). Education Attainment in the United States: 2016 [Data file]. Retrieved from https://www.census.gov/data/tables/2016/demo/education-attainment/cps-detailed-tables.html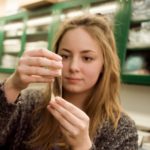 In my McNair experience, I've found a group of like-minded people who value hard work and education as much as I do. Through McNair, I've gained the support I needed to conduct my own research, as well as the direction I needed for my path after my undergraduate degree.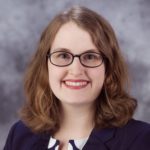 When I joined the Truman McNair program, I knew I wanted to go to grad school, but didn't know where to start. McNair paved the way and provided resources for every step of the process. The McNair program supported me in so many ways, and thanks to their help I am going to the grad school of my dreams with full funding.
Pursuing a PhD in Social & Personality Psychology at Texas A&M