Since 1992, Truman McNair Alumni have made significant achievements:
15% of Truman McNair Alumni have earned doctoral degrees compared to 5% of the general US population with bachelor's degrees
58% of Truman McNair Alumni have earned graduate and professional degrees compared to 31% of the general US population with bachelor's degrees*
16% of Truman McNair Alumni are currently enrolled in graduate, professional, and doctoral degree programs.
Truman McNair Alumni hold degrees from many domestic and international universities including Duke University, Howard University, Indiana University-Bloomington, Pennsylvania State University, St. Louis University, Texas A&M University, University of Chicago, University of Iowa, University of Michigan, University of Minnesota, University of Missouri-Columbia, University of Illinois-Chicago,  University of Wisconsin-Madison, and Washington University in St. Louis.
*United States Census Bureau. (2016). Education Attainment in the United States: 2016 [Data file]. Retrieved from https://www.census.gov/data/tables/2016/demo/education-attainment/cps-detailed-tables.html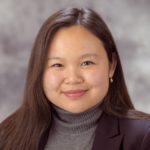 The McNair program has been a cornerstone of my Truman experience, introducing me to faculty and staff both in and beyond my discipline that support me. For first-generation students, the issue often isn't jumping through the hoops, but rather knowing which hoops to jump through and how many hoops there are to begin with. McNair helps identify the hoops and reminds you that, even when they seem impossibly high, you can get through them.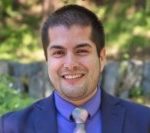 Being a first-generation student, I knew I wanted to go to graduate school, but did not know how. This program helped me get through the graduate school application process while also giving me the opportunity to do graduate-level research and build a community of friends and mentors.
EdD Student, Educational Leadership
University of Washington-Tacoma