Since 1992, Truman McNair Alumni have made significant achievements:
15% of Truman McNair Alumni have earned doctoral degrees compared to 5% of the general US population with bachelor's degrees
75% of Truman McNair Alumni have earned graduate and professional degrees compared to 31% of the general US population with bachelor's degrees*
Truman McNair Alumni hold degrees from many domestic and international universities including Duke University, Howard University, Indiana University-Bloomington, Pennsylvania State University, St. Louis University, Texas A&M University, University of Chicago, University of Iowa, University of Michigan, University of Minnesota, University of Missouri-Columbia, University of Illinois-Chicago,  University of Wisconsin-Madison, and Washington University in St. Louis.
*United States Census Bureau. (2016). Education Attainment in the United States: 2016 [Data file]. Retrieved from https://www.census.gov/data/tables/2016/demo/education-attainment/cps-detailed-tables.html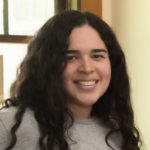 I was originally very hesitant about applying to McNair, but ended up applying because of the encouragement that came from members of McNair. After my acceptance, I began meeting with the other members of my cohort.  We all had busy lives outside of McNair, but still dedicated ourselves to the program because we knew the program could help us in a way nothing else could. We were all in the same boat, and will be as we continue to form bonds and challenge ourselves moving forward.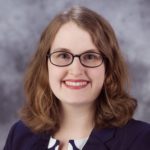 When I joined the Truman McNair program, I knew I wanted to go to grad school, but didn't know where to start. McNair paved the way and provided resources for every step of the process. The McNair program supported me in so many ways, and thanks to their help I am going to the grad school of my dreams with full funding.
PhD Student, Psychology
Texas A&M
What can you do with a research doctorate?

Truman McNair Alumni with doctoral degrees have taken different paths.  Many are employed as professors, researchers, psychologists, higher education administrators, consultants, medical program directors, and entrepreneurs.