Since 1992, Truman McNair Alumni have made significant achievements:
15% of Truman McNair Alumni have earned doctoral degrees compared to 5% of the general US population with bachelor's degrees
75% of Truman McNair Alumni have earned graduate and professional degrees compared to 31% of the general US population with bachelor's degrees*
Truman McNair Alumni hold degrees from many domestic and international universities including Duke University, Howard University, Indiana University-Bloomington, Pennsylvania State University, St. Louis University, Texas A&M University, University of Chicago, University of Iowa, University of Michigan, University of Minnesota, University of Missouri-Columbia, University of Illinois-Chicago,  University of Wisconsin-Madison, and Washington University in St. Louis.
*United States Census Bureau. (2016). Education Attainment in the United States: 2016 [Data file]. Retrieved from https://www.census.gov/data/tables/2016/demo/education-attainment/cps-detailed-tables.html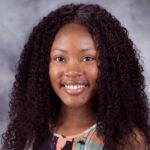 Being in McNair has been a true honor. They have assuaged the stress of graduate school with their guidance and constant support. McNair has pushed me every step of the way to achieve my goals. Their guidance and persistence has not only led to the completion of my research project, but to my confidence of conducting research in general. The foundation that they have provided will be with me for years to come! I am proud to say that because of their help I am more than prepared for graduate school!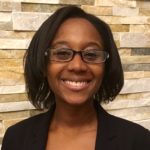 The McNair program was a key aspect of my success in understanding, applying to, and choosing a graduate program.  Between the camaraderie of my cohort, the guidance of my mentors, and support of the program administrators, I felt motivated and fully prepared to apply to and choose a graduate school. The McNair program at Truman is rigorous and requires devotion, but I am grateful for the time and dedication all of those in the program invested in me and my future success.  After graduating in December of 2016, I received offers for fully funded positions in biology graduate programs at all eight institutions to which I applied.
PhD Student in Developmental, Regenerative, and Stem Cell Biology
Washington University in St. Louis
What can you do with a research doctorate?

Truman McNair Alumni with doctoral degrees have taken different paths.  Many are employed as professors, researchers, psychologists, higher education administrators, consultants, medical program directors, and entrepreneurs.