Since 1992, Truman McNair Alumni have made incredible achievements:
65 have earned research doctorates
190 have earned graduate degrees
25 are currently enrolled in graduate programs
Truman McNair Alumni hold degrees from universities including Cornell University, Harvard University, New York University, Northwestern University, Tulane University, University of Chicago, University of Notre Dame, University of Wisconsin-Madison, Vanderbilt University, and Washington University in St. Louis.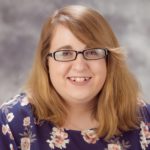 The McNair program at Truman has improved my experience at college significantly. Before I joined the program I struggled to feel like I had a place on campus where I fully belonged, but McNair changed that for me. The services they provide, as well as the the sense of the community, is truly invaluable.
Junior, Political Science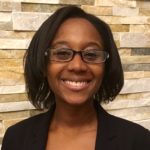 The McNair program was a key aspect of my success in understanding, applying to, and choosing a graduate program.  Between the camaraderie of my cohort, the guidance of my mentors, and support of the program administrators, I felt motivated and fully prepared to apply to and choose a graduate school. The McNair program at Truman is rigorous and requires devotion, but I am grateful for the time and dedication all of those in the program invested in me and my future success.  After graduating in December of 2016, I received offers for fully funded positions in biology graduate programs at all eight institutions to which I applied.
Second Year Graduate Student in Developmental, Regenerative, and Stem Cell Biology
Washington University in St. Louis
What can you do with a research doctorate?