Since 1992, Truman McNair Alumni have made significant achievements:
15% of Truman McNair Alumni have earned doctoral degrees compared to 5% of the general US population with bachelor's degrees
58% of Truman McNair Alumni have earned graduate and professional degrees compared to 31% of the general US population with bachelor's degrees*
16% of Truman McNair Alumni are currently enrolled in graduate, professional, and doctoral degree programs.
Truman McNair Alumni hold degrees from many domestic and international universities including Duke University, Howard University, Indiana University-Bloomington, Pennsylvania State University, St. Louis University, Texas A&M University, University of Chicago, University of Iowa, University of Michigan, University of Minnesota, University of Missouri-Columbia, University of Illinois-Chicago,  University of Wisconsin-Madison, and Washington University in St. Louis.
*United States Census Bureau. (2016). Education Attainment in the United States: 2016 [Data file]. Retrieved from https://www.census.gov/data/tables/2016/demo/education-attainment/cps-detailed-tables.html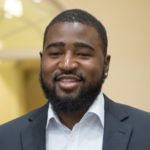 The McNair Program has elevated my college experience in various ways. I really appreciate the consistent advising and mentoring coupled with the outstanding academic resources and professional development. Every day that I spend with McNair is a day where I grow.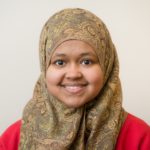 The McNair program has provided me with opportunities I otherwise would not have been able to seek. As a first generation student, I was unaware of so much of what goes on in the formal research setting and about the graduate school application process. The guidance, mentorship, and critical/constructive feedback on my research/grad school endeavors have all consistently shown me the importance of this program in my life.
Pursuing Master of Public Health at Northeastern University