Truman Faculty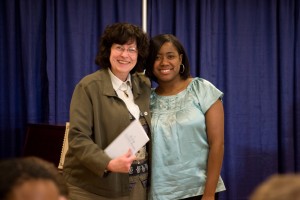 Faculty Mentors are a vital part of our Program's success during the academic year and summer research internships. A good mentoring relationship also has a long-term impact on scholars' professional success after their time at Truman.
Mentoring Information
Additional Resources and Information for Faculty working with McNair Scholars or students who are first generation or underrepresented.
[This page is in development during SP2017. Check back soon for updates!]