Donate
Support the Ronald E. McNair Program at Truman State University!
The Truman State University Foundation administers the Dr. Emmanuel Nnadozie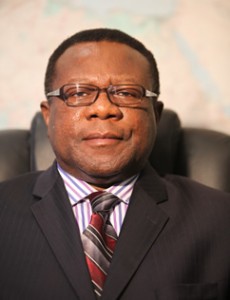 McNair Scholarship. This scholarship was established in honor of Dr. Emmanuel Nnadozie, founding director of the Ronald McNair Post-Baccalaureate Achievement Program at Truman State University. Truman received its first McNair grant in 1992 and the program was directed by Dr. Nnadozie until he left the University in 2004. The goal of the scholarship is to assist Truman students who are both first generation college students and also come from a low-income family background.
If you would like to contribute to this Scholarship fund to support McNair Scholars, please click here. Select "Other" under Designations and enter "Dr. Emmanuel Nnadozie McNair Scholarship" as your desired contribution fund in the Comments and Instructions section.
2017 Recipient: Christina Elem, Art and Business Administration, Graduating Class of Spring 2018
2016 Recipient: Charlyn Ortmann, Physics, Graduating Class of Spring 2018
2015 Recipient: Ciera Utter, Health Sciences, Graduating Class of Spring 2016
2014 Recipient: Brandi Jones, Health Sciences, Graduating Class of Fall 2015